Geriatric Pampering
I was in high school in the mid 1960s, a military school in Kansas, St. Joseph's Military Academy. Besides just appreciating meals at regular hours and consistent, rather than rampant, yelling, I discovered the importance of well-fitting shoes. They didn't ever have my size.  Ever. The reason I brought this up all of a sudden is that I remember now that when I was a little boy I would often go to the fabric store with my mother (she drove) and once she had finally selected a fabric, through tedious examination, I would marvel at the way the clerks, at a high and wide, polished and slick wooden table, were able to slide their scissors across the bolt of material in just one smooth gesture. It was as if they only had to actually bear down once with those scissors and the rest of the way, they seemed to be able to almost effortlessly finesse one cut all the way across from one end of the fabric to the other. When they were done, we paid and left with a bit of that bolt and a McCall's pattern or two.  My brothers and I (maybe just me, I'm not sure) would watch my mother straight pin the McCall's pattern onto the material and proceed to whittle out a dress! All the steps: pinning the pattern, cutting it out, taking it to the sewing machine, then stopping, starting again, stopping, pins in mouth, starting again, more pins, etc.  Eventually, my mom looked like she'd gotten into it with a porcupine.  In a nice way.  Oh, and of course, there was a dress or a blouse.  She was good at that sort of thing.
My ill-fitting shoes, the inevitable, painful, ingrown toenails; the memories of the fabric store, my mother's dresses; all of these came together for me the first time I ever had a pedicure.  PediCURE! The pedicure has been seemingly popularized as an Asian remedy for what I have suffered with for nearly the entirety of my life, and now, I was about to be pulled from the reeds, like Moses, by some of the nicest ladies I've met in Dallas.  I called first, just to inquire as to whether a man might be a suitable candidate for this sort of thing.  Without hesitation, the answer and a question were fired together kindly, "Yes, Thank You, When can you come?"
I walked in, toes blazing, to a shop filled with customers.  My neighbors.  The usual subjects, you know.  I had thought, due to the appreciation in her voice, that I would likely be a real boon to business that morning.  After all, I figured, people had planned their holidays well enough so that the nail salon would have been checked off long ago. But help was plentiful and I was seated immediately among the surprised, but gracious, feminine company that occupied all the many other chairs there.
The first thing I noticed was the children's music.  "Old McDonald", "The Wheels on the Bus" – that sort of thing.  Sung by children from an unknown chorus and jug band.  Nail doing music I guessed.  Sounded good to me.
Anyway, my long-neglected and maritally-insulted toenails were handled with the same expertise that clerk in the fabric store had brought to bear on my mother's fabric.  It looked like it should hurt, the way she was ripping through my cuticle. She seemed to know the very grain of my skin, the way the cells ran, so that she could put the cuticle scissors at a precise place and then just follow around the root of my nail as if it was pre-formed and fabricated, and she could just effortlessly follow a pattern.  I mean, some barbers will whistle while they're hacking jagged wounds with dull razors into your neck and around your ears, for Pete's sake. This was no ordinary experience.  I have never felt so pampered and pain-free.  A very polite young lady next to me, because I asked, explained that I wasn't in Heaven.  I was at Live Oak Nail Salon.  Actually, it's just called Nail Salon.  It goes round and round.
A wonderful young singer named Melody Gardot suffered severe injuries after being hit by an automobile in Philadelphia in 2003 while cycling across town and spent a considerable time in the hospital – in great pain and, due to brain injuries, with both a sensitivity to light and to abrasive sounds.  An accomplished pianist, she found, during recuperation, and flat on her back, that the guitar was manageable.  As with so many things for me these days, Gardot's sense of the ways music can shape the air around us so gently, has now had an inspirational and gentling effect upon me. "If the Stars Were Mine."
Chevy Impalas, Geo Prisms, and Friends To Begin a New Year
When I bought my new car the other day, a snazzy Honda with a good sound system, and the very first non-"American" vehicle I have ever owned, I had accidentally left a receipt from an oil change from the day before that I had had done on my trade-in, a 2003 Chevy Impala. In fact, the technician reported that it looked like the valves might be starting to leak, which is why I'd finally decided, after nine years, to sell it. This morning, four days after the fact, I received a phone call from a gentleman who said that he had seen a receipt for the oil change service which I recalled I'd left on the dashboard (in case anyone ever asked about the previous owner). It was clearly visible through the windshield, so he had jotted down my name and number and he called me to find out what kind of car it had been for me. I was in shock and just a little mistrustful to be sure, and I started up being cagey with him.  But then he proceeded to tell me a story about his niece who was moving and had wrecked her car en route to her new home and couldn't afford to buy another one and he was moved to buy one for her. He said too that he has always been a great admirer of the Chevrolet Impala. So, we wound up talking for almost 20 minutes during which time I learned that his name was Geo, he said, "like the car." I told him, absolutely unnecessarily, that I had been driving a Geo when I very badly injured myself. Undeterred, he told me, "My dad passed away after a long illness not so long ago, but on his deathbed, he called me over to his side and he whispered to me, 'I wish I had trademarked your name.'" It happened that I was just as struck as Geo had been at his father's ever-enduring humor, and now he has promised to call me if he can get my much-loved Impala for his niece before the wholesalers get to it. We had a bond, Geo and I. We both had fathers who had been completely who they were, and even with death knocking at their specific doors, had remained unperturbed.
Here's a tune for Geo, the man, and me.  Marc Cohn.  "Silver Thunderbird."  In keeping with the American car thing and fathers and all.
The WordPress.com stats helper monkeys prepared a 2014 annual report for this blog.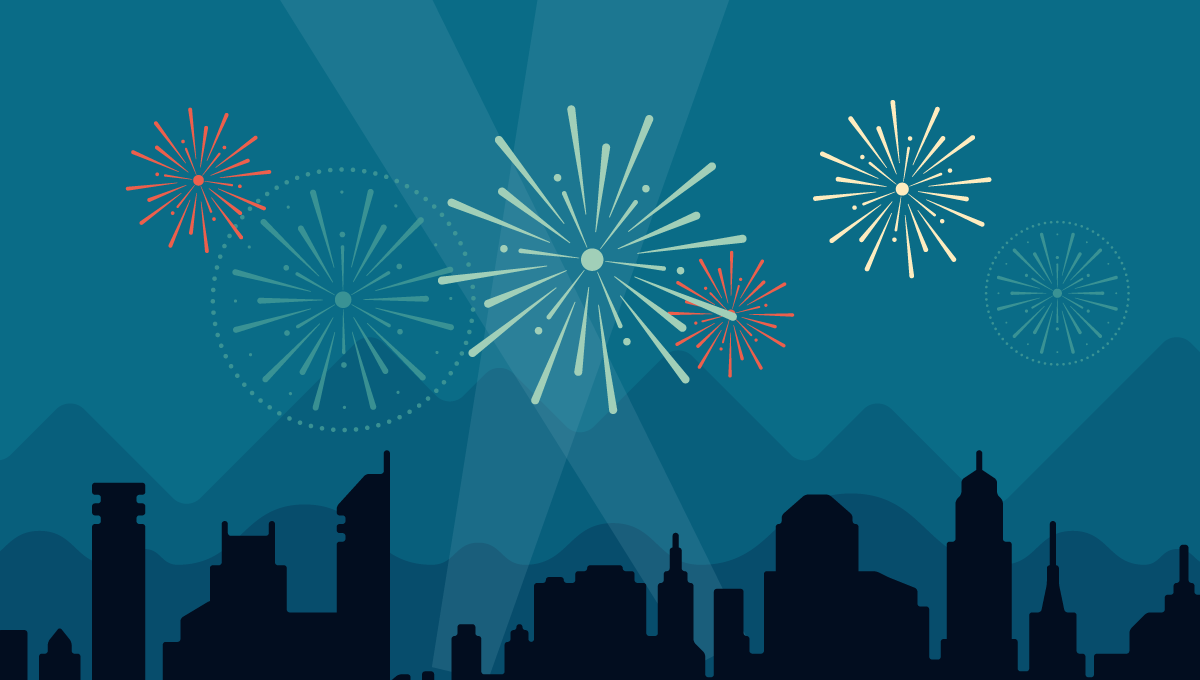 Here's an excerpt:
A San Francisco cable car holds 60 people. This blog was viewed about 280 times in 2014. If it were a cable car, it would take about 5 trips to carry that many people.
Ry Cooder has a recording by that title – "I Flathead."
I think it's appropriate today, November 5, 2014. The day after the mid-term elections. I've claimed to be a member of the Acronym Party. That's not true. I'm a Democrat, fluttering in the winds today. The flat head of course occurs over time, not overnight, usually. The repeated slapping of the forehead when one discovers what was there all along. Usually accompanied by, "Well, I'll be…."
Remember the good old days, maybe just one general election ago, in 2012, when voters felt alienated? That was back before most folks realized that there was more at play than just a case of misunderstanding the political ambitions of candidates. Armed with research of voter sentiments, the candidates too have mistakenly believed that feeding a line of eloquent slight-of-hand to simply show some empathy with contemporary social sensitivities might be a good way to get elected. But, all this, I think, is predicated upon bad or mis-applied polling.
What "people" were compelled to express to pollsters in those "alienation" days actually concealed a real and growing public assessment and understanding that wealthy persons shape the laws more than they could ever have imagined. Nowadays, a potential candidate might do well to stay out of this game unless and until he or she undertakes a serious study of populist thought among potential constituencies, filtered by honest self-evaluation. How else can one determine if a set of beliefs are in line with some kind of truth? Too much time and money is involved to simply experiment with half-baked concepts on real human beings, mis-identified as an adoring public.
What President Obama (and frankly, I really like him) failed to do in his bid to attain the Presidency was not intentionally deceitful to the voters so much as to himself in cynically overlooking the serious issues of human equality and instead viewing and passing along the results of skewed polls as voter disenchantment. Disenchantment demands assurance, and he's good at re-assuring folks – at least he used to be. It was at best ill-advised to try to mitigate or even ignore the damage caused by the rampant selfishness of a few. He has had a multitude of opportunities to publicly and fearlessly scold Congress for failing to act on programs which could lighten the load of economic recovery carried, for the most part, on the backs of ordinary Americans. And it is precious little satisfaction that he persists in believing that carefully crafted tax laws alone could ever provide real economic justice. He and all of us would do well to just understand that self-serving practices are truly beyond bad now and that charitable thinking is fundamentally unenforceable.
A sizable majority of Americans, and not just Democrats, currently believe that policies today favor the wealthy. Statistically, among that majority of those taking a sober look at this are
millions
of Americans – millions of
millionaires
who incredibly may be deceiving themselves into believing they will escape having to just step up and do the right thing about it. Whatever ambitions and programs our nation might officially embark upon, the individual should still concern himself with his responsibilities to a healthy society by whatever means his conscience will dictate.
Leave the back-patting and finger-pointing to sports figures. Leave the political rantings on the disposition of church and state to the orators of the world. Anyone who has ever thought to undertake the responsibilities of public office has my great respect. I have always believed however that running for office must require a willingness to examine the potential conflicts that exist between societal and personal truths. And there are some politicians, though very few, who have found a lovely balance within those truths.
An honest self-examination will surely reveal that none of us is purely conservative or liberal; nor are we strict adherents of any political party's mission. We should bring our honesty and our honest differences to the table and talk about it. And, put it on the calendar for, say, right now. Let's get serious. Let's seriously try to get along. God knows, it's high time.
Anyway, speaking of God, composer Gabriel Faure came up with this piece. It's the "Cantique du Jean Racine" and was arranged for Daniel Hope by John Rutter:
I haven't come up with the main concept for my first book, but it must contain the following three components:
Crazy people
Wearing crazy clothes
Doing crazy things
That about sums up what I intend to do, but I have more important fish to fry. I have VERY OILY SKIN.  I realized I needed to come up with a way to face my face, put my best face forward and keep my chin up – all at the same time.
I've made some headway in the ongoing efforts at improving my complexion.  It's very distracting.  My mug is.  I grew up in New Mexico and because of the dry desert climate I had a very healthy, albeit oily, face.  You need that when evaporation is a way of life.  Shaving was the only mean thing I ever did to my cheeks and chin for most of my life.  Didn't have to.
In the soggy air and abundant city shade of Dallas, TX, my face has moved in some sad directions indeed.  Unforseen and unwelcomed.   Turns out there's this Sebum issue.  Sebaceous glands within my epidermis whiskerinus have continued to remain in a desert-alert state of mind while the rest of my body and soul have been transported by profession to this lovely Trinity River delta city in North Texas.
What this sebum business means is – I've got a funky oil slick thinly disguised as a face, now under considerable glandular pressure to rise to the surface.  Without a lot of practical history in the complex science of skin care, I have many a time scoured the aisles of my nearby Kroger for various implements I could put to use to address:
Painful welts
Infected whiskers
Excessively oily skin
Besides keeping handy a quart of hydrogen peroxide to dry out and shrink those welts and a variety of shaving gels to minimize the ingrown hairs, I eventually became a fan of the concept of microdermabrasion.  It not only has a nice sounding name, a name that means business, but, by description, it also possesses the promise of filling the billing.  You see, I needed some brand new skin to replace the faulty version I'd brought with me from Albuquerque, right?  It seemed to work for a while, but eventually my face began to need three or more scrubbings a day just to keep up with the oils my sebaceous layer was contributing to offset the scrubbings.  See the irony here?
Finally, I stopped into JC Penney where I buy many of my necessities, and deftly ducked into Sephora for some advice.  I'd seen a guy or two in here before, and had been tempted many times to stop in.  Since I now knew I wasn't the only one who'd thought to consult an expert, today was the day.  Sephora has just about everything for the person who needs to cleanse, correct and cover a blemished face.  It helps that Adriana has remarkably perfect skin.  Even really close up.  That's the best advertising.
But I wasn't prepared for the look of horror that crossed Adriana's face when I rattled off my skin-care regimen.  "Oh, no, you shouldn't be doing that!" she cried, as a child might when preparing to run from a burning house.  Her expression just as quickly softened though into one of great beauty and compassion, mixed with just a little amusement.  She explained that all that scrubbing I was doing had the unintended consequence of forcing my skin into war-time production of the sebum!  We didn't waste any time.  We set to work, pulling one item after another; First stop?  This.
Then, Adriana moved on with dazzling confidence, plucking items from a kiosk here and an end-cap shelf there, repeating verbatim my list of ailments and brandishing the corresponding cures.  We picked out a variety of ointments, including a starter kit by Murad to control my acne symptoms, and a mosturizer for some lingering rosacea.  That pretty much completed my whirlwind buying tour of Sephora along with her final instructions on when to use what.  Now, after a week or so of following Adriana's recommendations, I've already become a very passable looking 63 year-old dude.   This is a work in progress of course.  But I have a goal in mind.  With dreams of some pretty lady's lips attaching themselves to my new, relatively adorable face, I'll close with this awesome track from Usher.
That's not true.  I didn't hear it out in Grapevine.  Texas.  But I have entered a new chapter in my life and it's one that I hope will beat all other chapters. Grapevine figures into it, too.  I have met more really nice people here in Texas than anywhere I've ever lived. And, I've met a lot of people in my life.  No offense intended to all outlying others.
So, no.  This is going to be about music.  I made my living, for the most part, being a radio dj.  Playing the music.  That's all.  A little advertising here.  A little marketing there.  Some copywriting wherever.  But, being a dj, I got to be near some of the best music that's ever been written or performed and that is my greatest happiness, aside from the three, now adult, marvels I call MY KIDS.
But, I heard my calling THROUGH THE GRAPEVINE.  Marvin Gaye let me in on it when I was this close to throwing in the towel at too early an age.  He sang about disappointment and sorrow.  I learned from Marvin and so many others how catchy sadness can be.  I was tapping my foot in time to my musical miseries and loving every minute of it, breathing every molecule that stirred because of it, and wishing to be no where else when it played on the radio or in my night time pillowed memory.
Little by little, as time goes by, I intend to get it all out here for you to see and become suspcious of me about.  But, today, I wanted to start it off by sharing precisely why it starts today.  I was reading a review of a new book by a music critic for Rolling Stone magazine.  As if everything has a mystical tie-in, I was hooked.
For now, if you're an avid reader of short, random thoughts, I'm very happy to know you.  Please let me know your thoughts.  I remain, yours.
JW